All About Me!
How I see the world, who I love and more
 Beth Nicol in brief
Day Job:

For a bit more than 25 years, I worked in the Systems Department at the Auburn University Libraries. My last job title was:
Information Technology Specialist (Digital Projects) at Auburn University Libraries
I retired from the University — but I guess I didn't actually "retire".
Other "Jobs":
I guess these are now my "day jobs"!

Webdesign and consulting: see 321windsor.com
Webmaster (for Techie functions) for various Vincentian Family Websites:
Education:
I'm one of those folks who got a BS in Microbiology from Auburn University, but have found myself working in other areas. Microbiology is a very useful degree for everyday life: you can understand doctors, and know about food safety. I also did almost everything required for an MS in Biological Oceanography at the University of Hawaii, Manoa campus. Passed the course work, passed the orals, started the research — but never quite wrote the thesis. Oh, well.
Employment History:
Started my real work life as an entry level programmer with the Office of the Auditor General for the State of Florida. Worked on a statewide payroll and personnel system that never made it into production. My next employment involved the birthing and care and feeding of my first son  (a PhD in Electrical Engineering and a co-founder of CareerFairPlus). I spent time in the Office of Budget Analysis at Florida State University, and some years as a systems analyst with the Florida Department of Labor and Employment Security (fondly referred to as DOLES) before moving to Auburn and the first incarnation of my job here at the AU Libraries. Meanwhile, a daughter (MarieGammillPhotography.com) and another son (a banker) arrived.
After many years of installing, implementing and maintaining mainframe based library management systems, I managed to set up the second website on the AU campus (Engineering beat me to the punch for first); the library converted to a Unix based LMS; I met John Freund, CM (my co-conspirator for the Famvin sites) through the Internet and things just got more interesting.
My last assignment at Auburn was working with Digital Projects/Digital Library initiatives at the AU Libraries – jack of all trades, master of none. I designed when I allowed, I programmed when I needed to, and I implemented whatever seemed to be next in line.
Nowadays, I work with .famvin as well as the Congregation of the Mission, and my own small portfolio of websites that I set up and manage for others
On a more personal level:
I am a practicing Roman Catholic ("converted" in college — maybe I recovered from my Calvinist roots)
Lily, Ella, Genevieve, Avery, Henry, Luke and Claire are my favorite little people. OK, so some are taller than me these days. They are also my grandchildren.
I play guitar pretty well, sing acceptably to lead a congregation in a song that they know, and play one-handed piano (either left or right, but not so good at both at the same time).
I have been formed in so many ways by my exposure and work with those who follow Christ in the pattern of St. Vincent de Paul.
Among the books that I have found very useful  I include Brother David Stindl-Rast's "Deeper Than Words: Living the Apostles' Creed." This is a wonderful, deep book that is being digested slowly and deliberately
I love Sue Monk Kidd's novels ("The Secret Life of Bee's" and "The Mermaid Chair").
I am also a fan of a good mystery, and find Elizabeth George's books to be great reads.
Myers-Briggs:
INTP – but that T is sort of close to the line – guess I'm not sure if I'm a dominant Thinking or Feeling person. But, I seem to fit the profile of an INTP pretty well. I am married to an INTJ – and I suppose that might look close, but it's a very different personality from where I stand.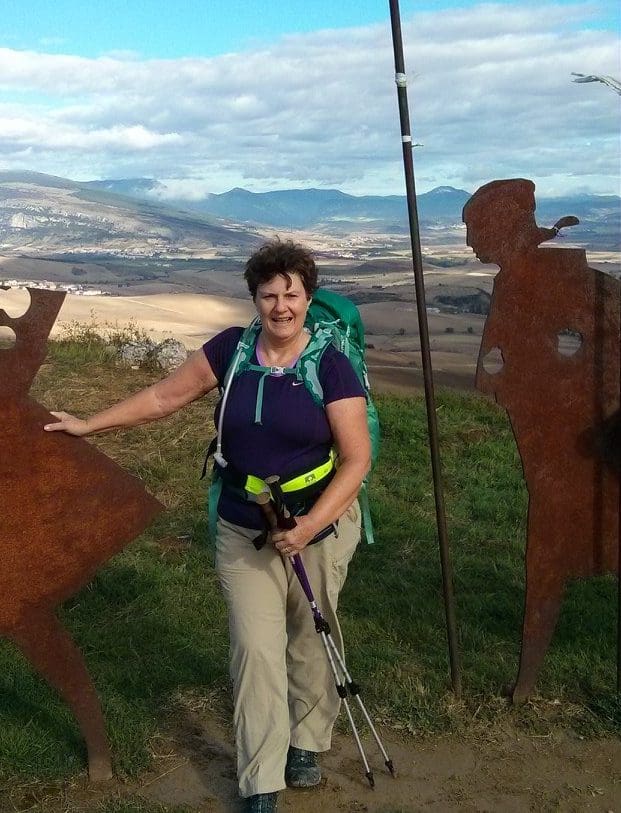 Beth Nicol
Web Weaver
Marathoner (hey! I did complete the Nashville Rock'n'Roll Marathon! — never again!), peregrino (Via Frances, Camino de Santiago de Compostela 2013), techie behind famvin.org for nearly 20 years now, mother to David, Marie and Daniel, Mémère to Lily, Ella, Genevieve, Henry, Avery, Luke and Claire, Catholic Christian (when I get frustrated and want to leave the RC I find myself asking "But where would I go?"), Auburn Tiger (War Eagle!), retired from Auburn University Libraries, and after 44 years, I'm still married to JP.