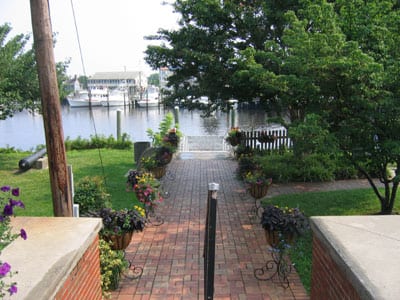 July 3: Judy gave us a tour of historic Lewes, Delaware. Pretty little town. Fireworks off Cape May were very nice – I have short video's taken from the ferry cruise, but I'm not sure I have the proper software on the laptop to convert them for the web. It was a fun evening aboard the Twin Capes – music, lots of people and the fireworks shot off from the barge.
July 4: Ferry to Cape May, up the Garden State and into Rhode Island/Connecticutt for dinner and Chris's 22nd birthday. It seems that New England has been getting that rain that Alabama and parts south desparately need.
We've checked in with those at home and the doggies are doing well (surely they miss me? don't they?) – and maybe there will soon be squash and tomatoes to be consumed.