JF emailed me this delightful little media file… Mouse movie
JF emailed me this delightful little media file…
Paul McCartney turned 64 today. Couldn't resist humming the song. Happy Birthday Sir Paul.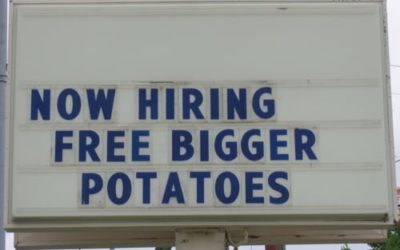 What kind of employee would a free bigger potato make? Does this mean couch potatoes need not apply? (KFC, Opelika Road, Auburn, AL)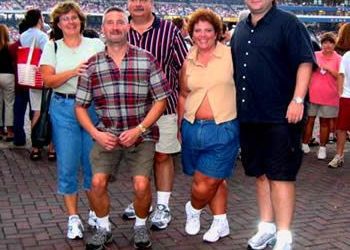 My second major league baseball game! Both have been trips to see the Braves in Atlanta - a beautiful ballpark. We were running late due to the service at Famous Dave's Barbeque being a bit slower than we would have liked - and the parking lot on I-75/85 getting down...
Learn More
About the Author
Beth
M
arathoner (hey! I did complete the Nashville Rock'n'Roll Marathon! -- never again!), peregrino (Via Frances, Camino de Santiago de Compostela 2013), techie behind famvin.org for over 20 years now, mother to David, Marie and Daniel, Mémère to Lily, Ella, Genevieve, Henry, Avery, Luke and Claire, Catholic Christian (when I get frustrated and want to leave the RC I find myself asking "But where would I go?"), Auburn Tiger (War Eagle!), retired from Auburn University Libraries, and after 44 years, I'm still married to JP.